In our latest episode of Your AREA Podcast, Tim Schaffer interviews Tony Rohr, national managing principle of Gould Evans to discuss sustainability in the workplace, the design of the Cerner Campus and working with Higher Education.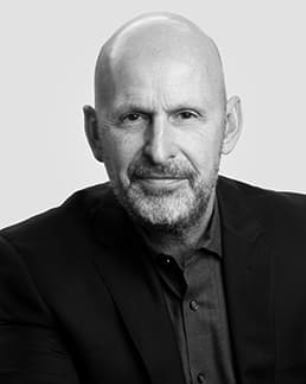 Tony's design leadership is magnetic. He is known for bringing people together, within Gould Evans and among collaborators. As national managing principal of Gould Evans, he is responsible for ensuring that his work resonates with the company's design vision, extending beyond the normal practice to create positive outcomes for people and communities. He excels at motivating the company's design talent and championing their efforts.
Tony has overseen a wide range of public and commercial projects for clients who are interested in employing architecture to make a difference. Clients say that Tony immerses himself in an understanding of their identity, challenges and goals.
A couple of his key projects are local to Kansas City. Tony was a part of the new Cerner Innovations Campus and the Cerner Continuous Campus, a combined 3.5 million square foot campus in South Kansas City. Cerner's vision for the campus was something that exudes who they are as a company, something people had not seen before. Gould Evans recently renovated their headquarters at 4200 Penn, a historic building in Old Westport. This was a fun and unique project for Tony to recreate a building with all of Gould Evans' characteristics and personalities internally in the company.
To subscribe or listen to AREA's podcast, you can find us on Spotify or Apple Podcast.
Recorded by Let it Fly Media.