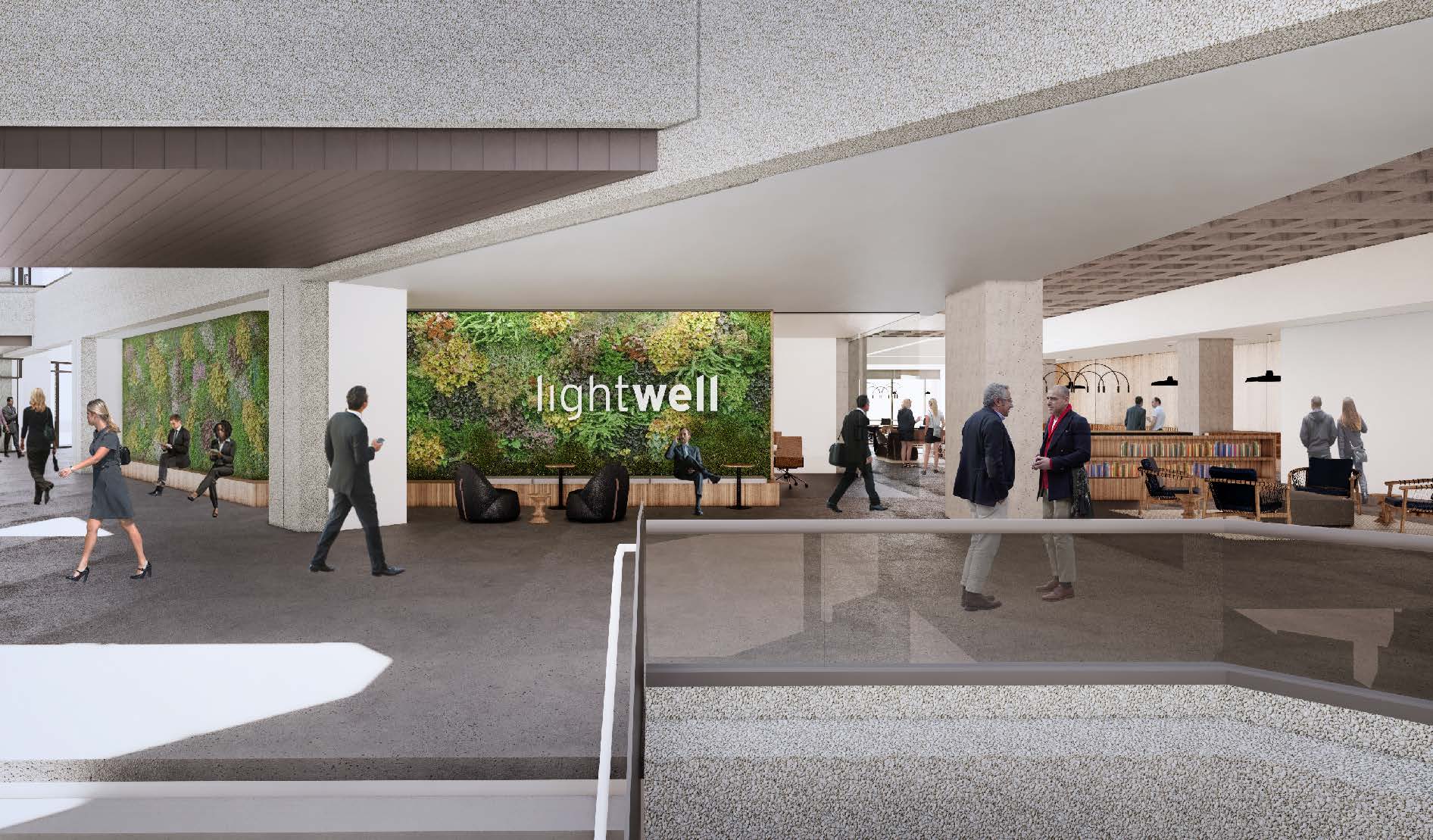 Kansas City's most successful startup of 2019 will open new HQ in downtown Class A Office Building
Somera Road Inc. is pleased to announce that it has recently completed a 23,000 square foot lease with PayIt at the lightwell building at 12th and Main.
PayIt will join a growing roster of tech and creative tenants moving into lightwell, including BacklotCars and WeWork. The lightwell currently boasts over 100,000 SF of contiguous availability, one of the largest existing blocks of space in downtown Kansas City.
Previously based in the Crossroads, PayIt plans to move into lightwell by June 2020.
"The location, design, and amenities of the lightwell project are exactly what companies like ours need to attract and retain the top talent to Kansas City.  We're very excited to be moving to the CBD and know the building and location will be a fantastic resource for us as we continue to grow," said John Thomson, PayIt founder and CEO. 
PayIt, launched in 2013, provides an industry-leading digital government and payments platform that simplifies doing business with state and local government.  An award-winning company, as well as a disrupter, PayIt was honored by Fast Company's Innovation by Design Awards for 2019 and named one of the GovTech 100 for 2020 for the fourth consecutive year. 
PayIt's revenue grew more than 800 percent in 2018 and in 2019. New York-based venture capital and private equity firm Insight Partners invested $100M making it the largest raise in the metro. 
Somera Road has been able to provide temporary space within lightwell prior to lease finalization to accommodate their rapid growth, with nearly 30 PayIt employees already working there. In addition to their office space, PayIt is also getting a private roof deck on a setback, that hasn't been used previously.
"PayIt is exactly the type of forward-thinking tech company that understands what we're creating at lightwell. They're a major contributor to Kansas City's burgeoning tech ecosystem and are on track to become one of KC's next great corporations. We're excited to provide them with a home that'll enable their next phase of growth," said Basel Bataineh, vice president at Somera Road.
"PayIt is certainly a great validation of what we thought would happen when we began refurbishing lightwell," said Tim Schaffer, AREA Real Estate Advisors president. "We truly believed that lightwell would attract the fastest-growing segments of employment including tech, marketing, and creative-driven companies. We're creating a vertical innovation district and look forward to attracting more technology companies to join the lightwell ecosystem." 
"We're always proud when a Kansas City startup such as PayIt experiences such rapid growth and success in our community – and opts to remain in Kansas City when it decides to expand," said Kansas City Mayor Quinton Lucas. "PayIt's increasing national standing and move to the lightwell building will help Kansas City to continue building its startup and tech notoriety."
To read the announcement in the Kansas City Business Journal, click here.
To read the announcement in Startland News, click here.