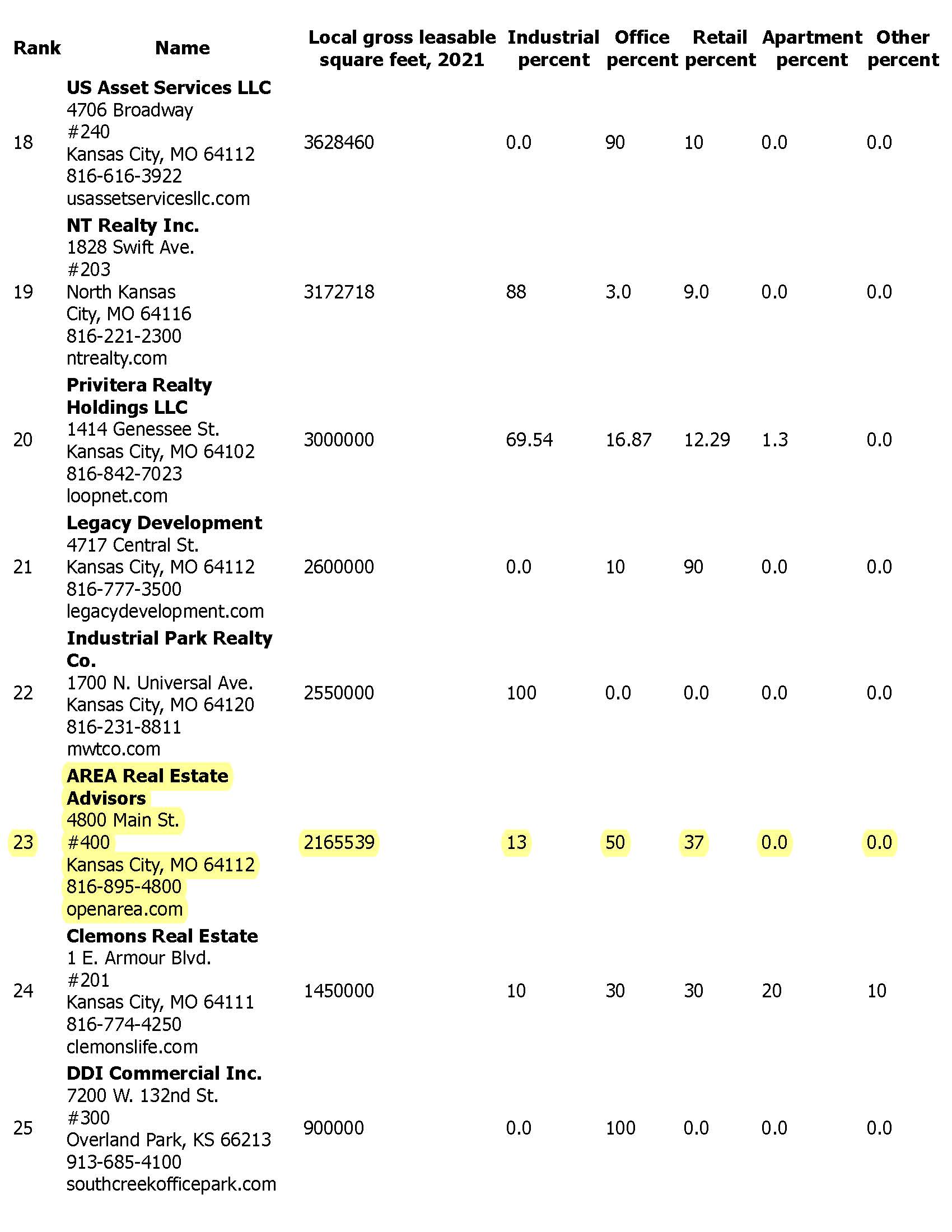 AREA's property management division has made the Kansas City Business Journal's list of top Commercial Property Managers in the metro area. The list is made up of area companies ranked by local gross leasable square feet in 2021.
AREA manages more than 2 million square feet of retail, office and industrial space. We are determined to establish the premier provider of commercial real estate services in Kansas City while building strong relationships with clients and tenants. Here is a list of select properties that AREA manages throughout the metro.
For more about our Property Management division and the services we provide, click here.
To see the full list, click here.