Manaia Collective, a new restaurant group from Chef Howard Hanna, will open its two initial concepts, Small Axe city diner & Afi natural wine bar at City Club Apartments at 20th & Main Street in the Crossroads.  Construction is well on its way and the restaurants are targeting a late spring 2022 opening.


Small Axe, located at the corner of 20th & Main, is a progressive city diner for everyone. The menu will offer a modern, imaginative take on classic diner fare, serving breakfast, lunch, and dinner. The space is bright and buzzy, lively and upbeat, and a great meeting place.  Small Axe will feature a rooftop and street level patio, which will allow for pop-up events before the formal opening.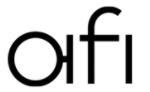 Afi, located at 1989 Main Street, is a natural wine bar with a worldview. Afi's menu explores indigenous ingredients and techniques from North America, Africa, Asia and Latin America, and pairing those dishes with sustainable and natural wines. Open fire cooking on their hearth oven is the common ingredient. Their approach to food is one with a deep respect and a quest for learning. Afi will also feature a rooftop and street-level patio.
ABOUT THE COLLECTIVE:
The Manaia Collective is a group that is passionate about the hospitality industry and its opportunity to connect with the community. Unfortunately, the industry has been broken due to the pandemic, which brought a lack of sustainability for business owners, as well as poor quality of life for employees.  Manaia Collective was formed to change the status quo. The group believes every hospitality worker deserves living wages, healthcare benefits, work/life balance, opportunities for advancement, and an opportunity to have a real career in the hospitality industry.  The group's new hospitality model focuses on these values:
     – Quality of Life
     – A Path for Growth
     – Sustainability in All Areas
     – Healthy Environments
     – Emphasis on Community
Visit their website to learn more about Manaia Collective, and for an opportunity to invest in the mission, click here.
AREA's Tiffany Ruzicka handled the leasing for both restaurant transactions and Josh Scott is the Project Manager on the build out of both spaces.
Click here for MetroWire Media's article on Manaia Collective.
Click here for The Kansas City Star's article on Manaia Collective.
Click here for the Kansas City Business Journal's article on Manaia Collective.