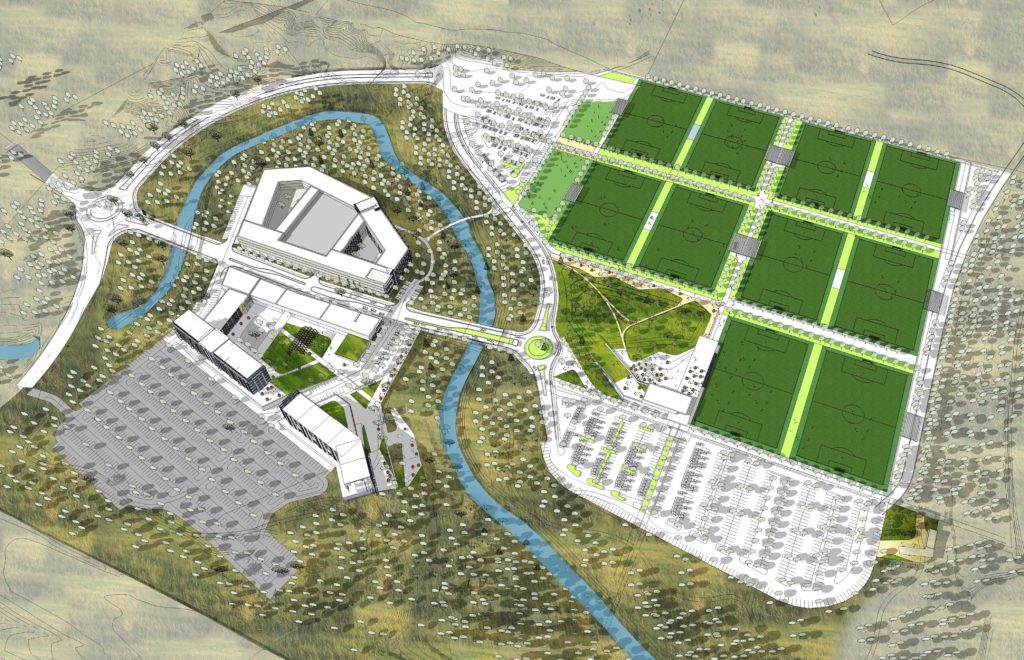 Developers broker ground late last year on the Paragon Star project in Lee's Summit, MO.  Paragon Star is a $400 million mixed-use development lead by developers Flip Short, the visionary behind the project, and Bill Brown, president of Spectrum Strategies and Paragon's coordinator.  Paragon Star will include soccer fields, apartments, a full service hotel, as well as office and retail space. It is a project that has not only been many years in the making, but one that has led the way for other future projects in the area.  It is estimated that the Interstate 470 corridor could see approximately $1 billion in new development over the next ten years.
"Developing the number one complex in the country doesn't just happen overnight. We have a very intricate private/public relationship and we plan on this being the model for future developments for years to come. By incorporating as many pieces to the puzzle as we can, we have created a site that will truly have a one-stop shop for everyone: whether it be living, shopping, working, eating, playing or biking across the state to St. Louis, we will have it all," said Ben Short of AREA Real Estate Advisors.
Ben Short has been an integral part in the planning of Paragon Star and will be leading the charge of all real estate transactions that occur at the development.  Ben has been with AREA  since 2013 as an associate retail broker, specializing in tenant and landlord representation.  For more information, click here.