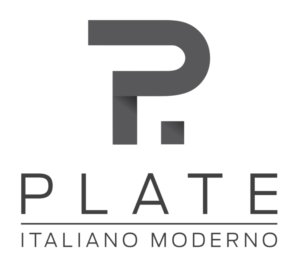 Local culinary favorite, Plate Restaurant is expanding its footprint with a second location in Fall 2021. The new restaurant will occupy the 5,972 SF former California Pizza Kitchen space at 11655 Ash Street in Park Place.
The modern Italian eatery, created by local restauranteur Christian Joseph in 2014, features an award-winning dining experience. Menu items include homemade pizza, pasta, focaccia and other regional favorites prepared daily in the scratch kitchen.
"For us, it is truly all about hospitality and the guest experience," says Joseph. "When we realized we needed a second location to cater to our burgeoning customer base, we knew that Park Place in Leawood was ideal for our first expansion. We are thrilled to be able to bring our next-level dining experience to this location."
Plate is currently located in Brookside at 701 E 63rd Street, which is a relocation after their original restaurant was destroyed by a fire in 2017. The restaurant currently serves lunch, happy hour, dinner and weekend brunch with indoor and outdoor seating.
Park Place Village is a 483,984 square foot mixed-use property made up of 10-building complex's that offers a variety of amenities including boutique shops, upscale restaurants and cafés. The surrounding area features the Aloft Hotel, 120 apartments, 30 townhouses and 27 lofts.
AREA Real Estate Advisors handled the real estate transaction on behalf of Plate. Retail agent, Rich DuVall said "Park Place is the ideal location for this restaurant's loyal customer base. There is a need for the taste of central Italy, especially their traditional pizzas, in Leawood, and there's no better location for that than the top-quality office and retail property that Park Place has always been."