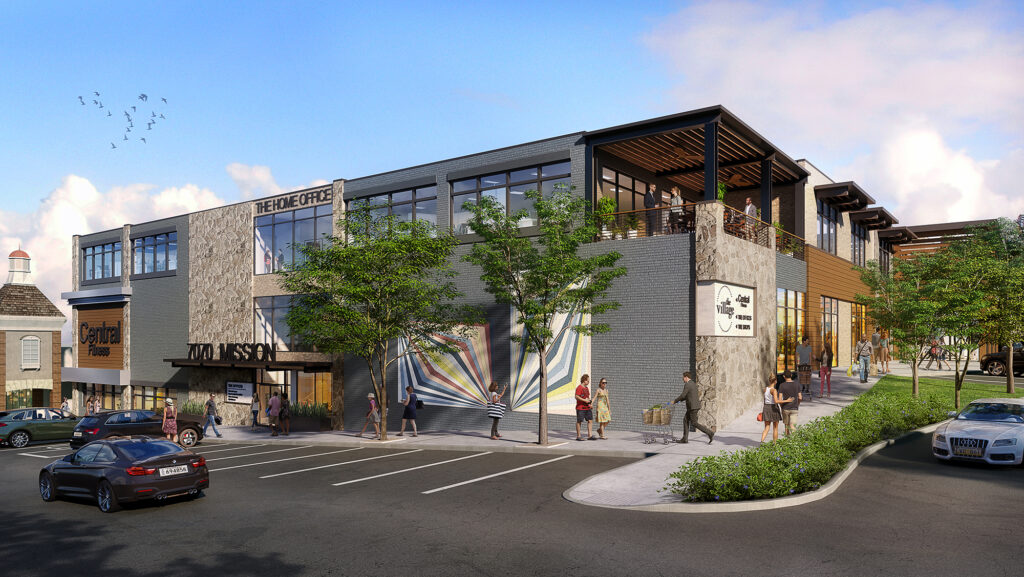 The future office tenants at The Shops of Prairie Village will have another amenity at their finger tips.  The Macy's redevelopment will be the future home to Genesis Health Club, who will take a portion of the 120,000 SF new office development located at 71st Street & Mission Road.  The fitness center will be located on the lower level walk out area. The redevelopment plans include a remodel to the interior of the building to support multiple office tenants.  The office spaces will also feature a private terrace and a central courtyard.
The atmosphere at The Shops of Prairie Village is welcoming and full of life. The lifestyle center, home to many longtime Kansas City favorites, provides comfort, convenience and community with its upscale merchants and restaurants.  The redevelopment of Macy's will only enhance and bring more life to the center.
AREA's Tim Schaffer, Sean Craven and Jay Hawkins handle the office leasing. To see availabilities at The Offices at Prairie Village Shops, click here.
The read more about the redevelopment in the Kansas City Business Journal, click here.