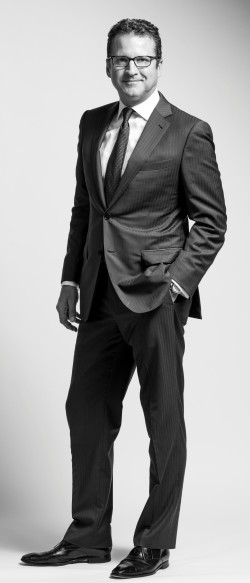 Tim Schaffer
Founder-President
Tim Schaffer serves as the founder and president of AREA Real Estate Advisors. He leads the firm's transaction services, which include office, retail and industrial leasing, sales, brokerage, tenant representation, property management, and corporate service.
Tim has a well-deserved reputation as one of the most notable forces in the Kansas City real estate community. His more than 30-year career showcases many of the area's most significant and most high-profile real estate transactions, effectively changing the skyline and helping to reshape the modern-day workplace in the metro.
With a primary focus of representing both tenants and landlords in the repositioning of their assets, Tim has worked with a collective who's who include both national and local heavy hitters such as TEVA Pharmaceuticals, The American Academy of Family Physicians, Waddell & Reed, Dairy Farmers of America, Freightquote, Lockton Insurance, and the Phoenix office of Polsinelli Shughart. Tim also has extensive experience in large tenant build-to-suit developments, and lease restructures for companies such as Freightquote, TEVA Neuroscience, and Dairy Farmers of America, Lockton Insurance and Waddell & Reed.
Tim's results-oriented and exceeding expectations approach helps him to produce well-researched and comprehensive solutions for his clients. One of his greatest strengths is identifying and overseeing the highly skilled teams of professionals including economic development, legal, financial, architectural and construction needed to bring a project to close. Tim has a long-term view of his client relationships and excels in controlling all aspects of a transaction adding maximum value to his client's real estate decisions.
Tim has served on the board of the Metropolitan Board of Realtors, the Johnson County Board of Realtors Commercial Investment Division, and the Kansas City, MO Board of Zoning, which exemplifies his ongoing commitment to the revitalization of Downtown Kansas City.
As a noted industry thought leader, Tim has been quoted and sought out as a commercial real estate expert in such publications as The Kansas City Business Journal, Kansas City Star, MetroWire Media and Midwest Real Estate News.