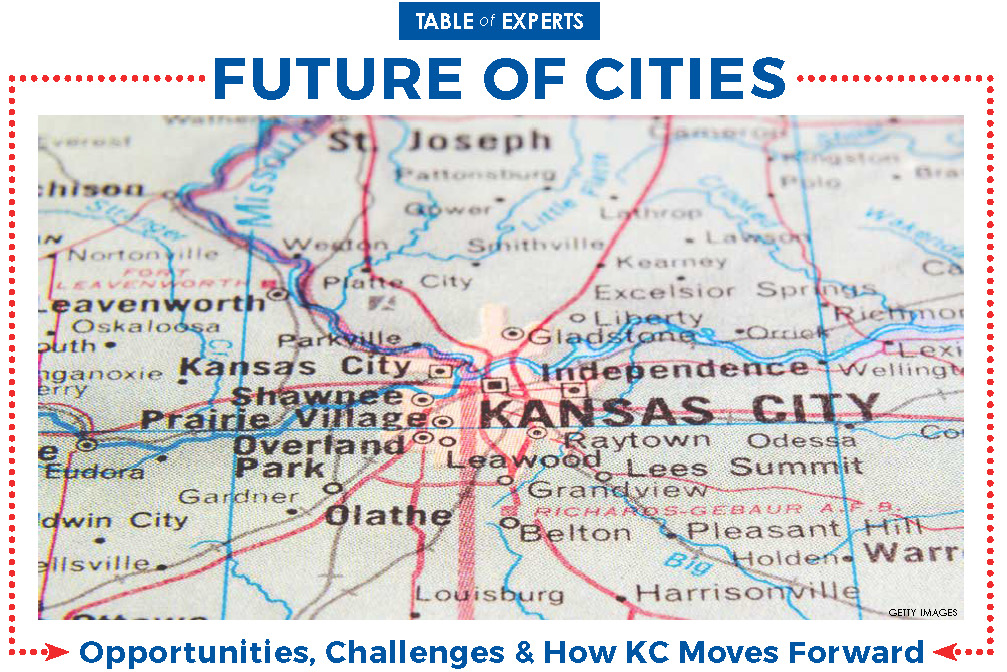 AREA's Tim Schaffer recently had the opportunity to sit on the panel of experts for The Kansas City Business Journal's Future of Cities, talking through the opportunities, challenges and how our city moves forward during and after the pandemic. Moderated by KCBJ's Stacie Prosser, co-panelists included Burns & McDonnell's Mike DeBacker and Courtney Dunbar as well as Keystone Community Corporation's Kevin McGinnis.
These area leaders discussed how Kansas City can sustain its population growth; the effect COVID-19 has had, and will continue to have, on our city; how infrastructure and transportation is changing; the future of office space and remote work environments; and what makes Kansas City attractive and competitive.
Now is a great opportunity for Kansas City and other Midwest cities to attract great companies and great talent. A few of the main factors driving the decision of where to live include livability issues, lifestyle variety across incomes, diversity and inclusivity as well as sustainability.  Kansas City has the diversity and inclusivity, we are historically generous and philanthropic, and we have created an entrepreneurial environment that is appealing to younger generations. Attracting entrepreneurs and new ventures is important to job creation and growth. Our city needs to focus on our talent pool; the skilled workforce availability which includes partnerships with local universities.
A critical part of the growth of our city involves a focus on improving workforce access and regional transportation investment. Less than 10 percent of metro area jobs are accessible by public transit. Our Chamber's transportation initiative is working to connect people to these corridors of jobs, especially those jobs that are north and south of the city.
While most companies and employees have been successful in working from home, culture is important for every company. The future of hybrid work environments is still unclear and there are differing mindsets, which will effect the future of office space as well.  Some office footprints will decrease, while others will increase to allow employees the space to spread out. The move to higher quality buildings, improved mechanical systems and cleaning crews is giving building owners a competitive advantage by creating thoughtful environments for their tenants.
The pandemic is effecting every industry of our city differently, and much is yet to be seen.  The impact has been significant, both positive and negative, but our city is extremely resilient and our ability to pivot has been incredible.  The positive results of this resiliency are profound, the future is bright and the effects will change our city for the better. What changes and what stays the same? How do we adapt to our new normal and what goes back to the old normal?
Click here to read the full discussion.
Click here for the PDF version of the article.