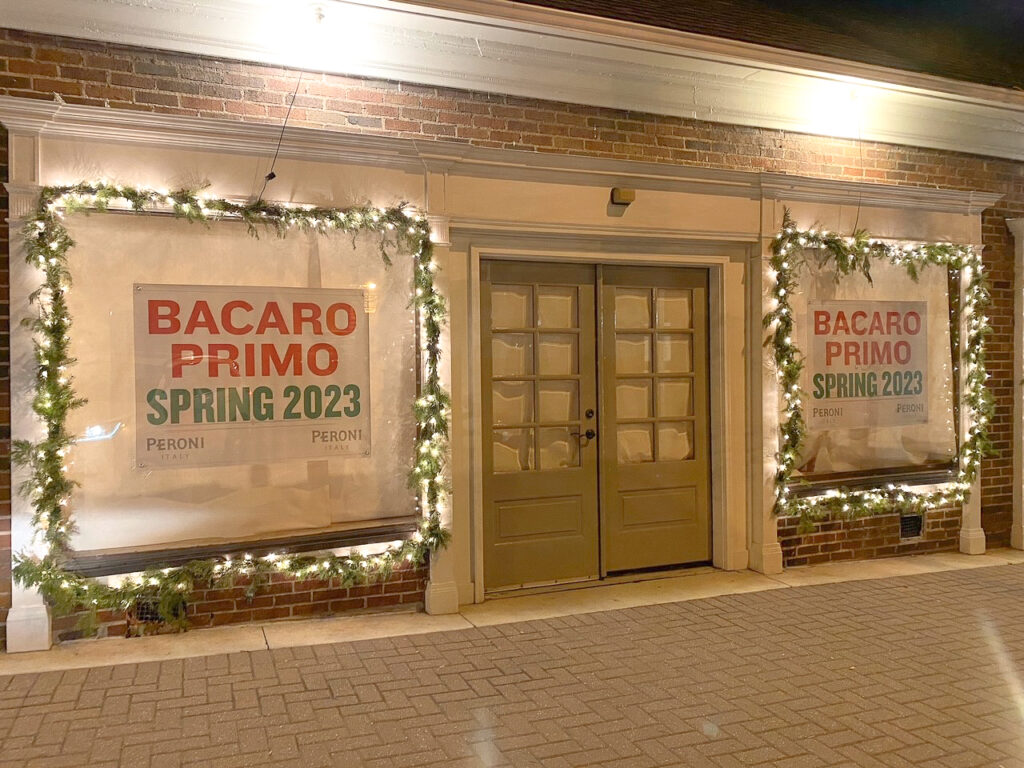 After far exceeding Kansas City's expectations, Todd Schulte and Cory Dannehl, owners of Brookside's Earl's Premier, are at it again! The duo has announced their newest venture, Bacaro Primo, a casual Italian restaurant and bar, will open not far from Earl's. Currently under renovations, Bacaro will occupy the former Café Europa space (323 E 55th Street, Kansas City, MO) in Crestwood Shops, with a spring 2023 opening.
Much like Earl's, Bacaro Primo will be casual and smaller in size, serving up mouthwatering dishes.  With a focus on deli meats and centered around a salami bar, Bacaro will feature a fire engine hand slicer creating sliced-to-order charcuterie boards. The menu will also include wood-fired pizzas and fresh pastas with an emphasis on imported products not easily found anywhere else in the city. "Quality is the name of the game first and foremost," says Schulte.  Along with the high-quality food menu, the restaurant will feature a curated wine, beer, and cocktail menu, with a special program for negronis and amaros.
Schulte and Dannehl were first attraced to Crestwood Shops after seeing first hand how a small restaurant on a good block, run with top talent, and serving great food can build a loyal following. Bacaro Primo becomes the first new tenant in the historical shopping center after 15 years.  The restaurant is named after the famous ancient Venetian wine taverns, known as "bacari." These little wine bars are used as a place to mingle over plates of food and a glass or two of wine. They will be open for lunch and dinner Monday through Saturday. We can't wait for you to assaporare! Mangia!
AREA's Rachel West represented Crestwood Shops in the transaction. To read more about the highly anticipated restaurant, click here for the Kansas City magazine article and here for the Kansas City Star article.
To see the Crestwood Shops marketing package, download it here.