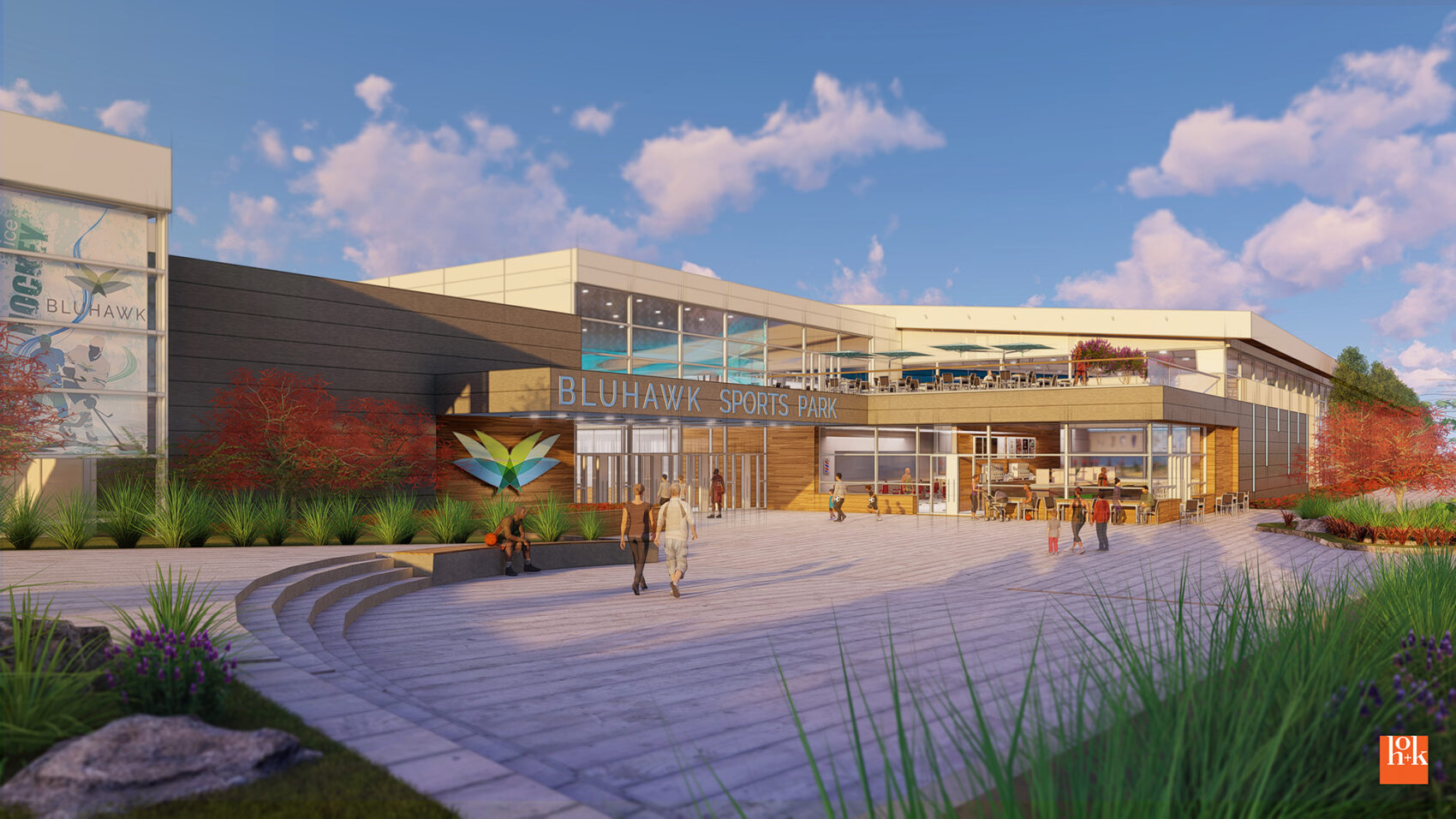 Bluhawk mixed-use development at 159th & Antioch in Overland Park has continued progressing, with recent restaurant additions to the Marketplace. Cactus Grill and Gyu-Kaku Japanese BBQ are now open; Freddy's Frozen Custard & Steakburgers will open soon. TJMaxx is under construction and set to open in the spring. Bluhawk Marketplace is anchored by Cosentino's Market and includes several other local and national retail and restaurants.
Bluhawk Sports Park, a 309,000 square-foot indoor multisport complex and 120,000 square-foot arena, is set to start construction in the spring or summer of 2021. Along with the sports park, a 99-room Holiday Inn Express will start construction as well. There are 2 other hotels planned for the development.
Bluhawk development also includes two, 16,000 SF one-story office buildings. Availabilities include 1,000 SF to 16,000 SF of medical or general office space.
AREA's Matt Vaupell handles the retail leasing for Bluhawk.