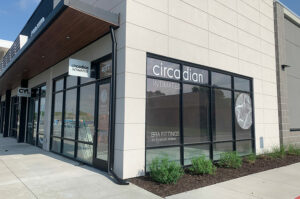 Circadian Intimates has announced a late May opening of its bra-fitting and intimate apparel storefront in the Corinth Quarter shopping center of Prairie Village, Kansas.
After multiple Kansas City bra stores closed in the last year – including Victoria's Secret – Circadian Intimates founder and CEO Emily Elizabeth realized local women needed a convenient option to find bras that fit their unique body and they needed expert bra fitting advice.
Emily Elizabeth worked as a bra fitting expert at a local lingerie boutique for ten years, where she experienced the sense of empowerment customers felt after finding the correct fitting bra. "My vision for Circadian Intimates is to provide intimate apparel for every woman's unique body throughout all stages of her life."
"What makes us so excited about the Circadian Intimates addition to Kansas City is the fulfillment of a huge need in the market and the fresh new approach to personalized service in retail. We have yet to see another retailer offer the custom expertise and fun atmosphere that Circadian Intimates brings to the market," says Tiffany Ruzicka, Vice President of AREA Real Estate Advisors.
Circadian Intimates opens its storefront in late May 2023 with an official grand opening week featuring bra-fitting seminars and fashion shows of seasonal lingerie and pajamas. You can request an invite to the grand opening events online.
To view the article in the Shawnee Mission Post, click here.