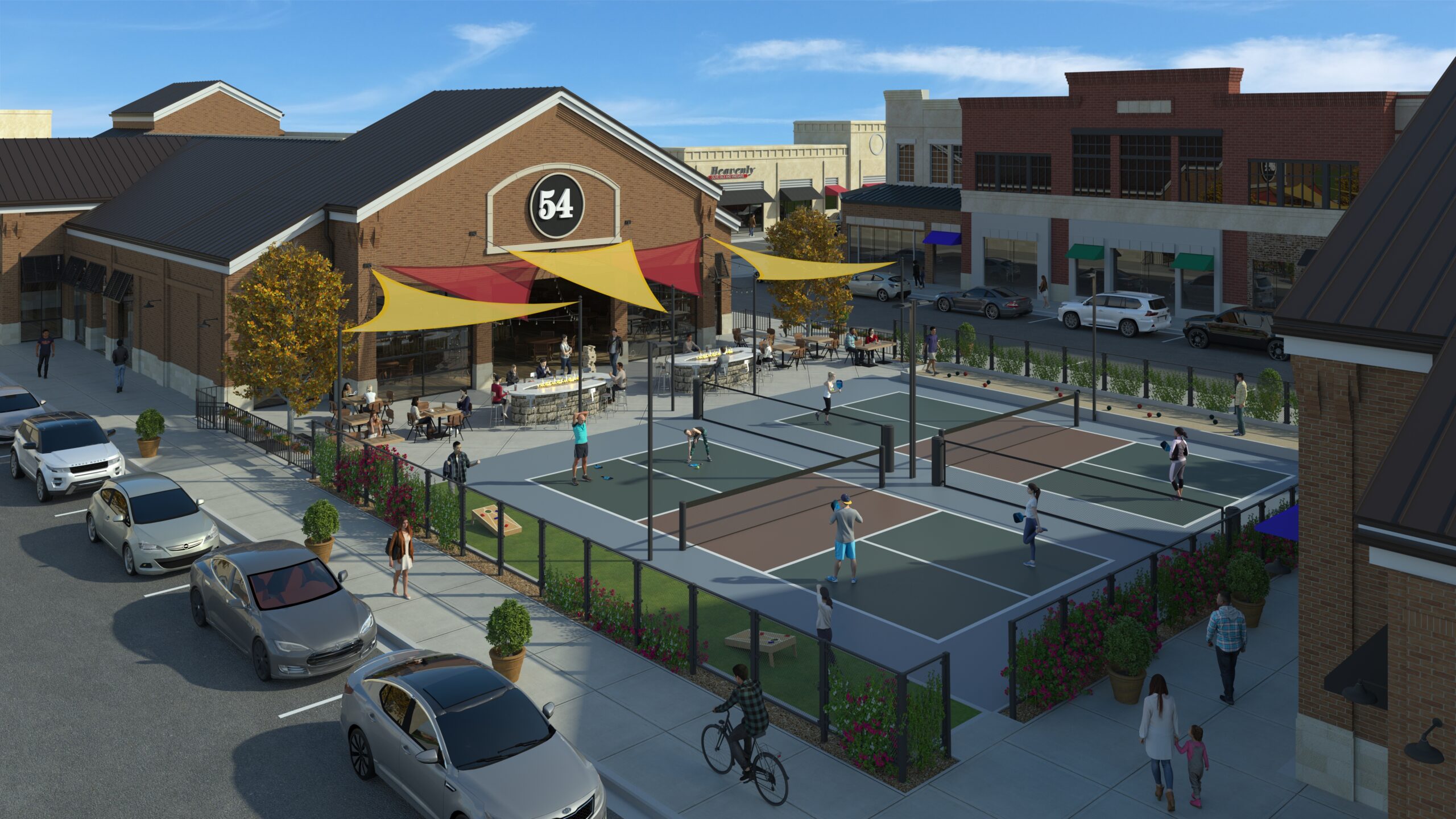 Zona Rosa's 54th Street is getting a makeover and a rebrand! This $2 million renovation includes demoing the current bar area and creating a new outdoor recreational area in the courtyard space next door. They will also be expanding their selection to offer 54 beers on tap (served at 29 degrees) and adding a 100-keg cooler.
The outdoor recreational area will be a 10,000 SF addition, which will include 2 large garage doors for outdoor access, 2 pickleball courts, bocce ball, fire pits, outdoor seating, big screen TV, live music and lawn games.
The restaurant is hoping for an October completion. 54th Street has 32 locations over 4 states, with 4 locations in the Kansas City Metro. The Zona Rosa location opened in 2010.
Zona Rosa Town Center is a mixed-use shopping center with many upscale retailers, restaurants, entertainment, office space and luxury apartments.
Click here for the Kansas City Star's article on 54th Street.
Click here for the Fox4 article on 54th Street.