AREA has done it again! We are honored to be a part of the ever-growing restaurant scene around Kansas City.  Below are some exciting restaurants that are opening in the next couple of months that AREA had a leasing hand in.
PRIME SUSHI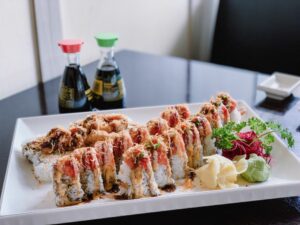 Feast Magazine's 'must try' sushi spot, Prime Sushi, is opening its third location in the city at Prairie Village Shops next door to Scratch Gourmet & Express Catering.  Prime's current locations are in south Plaza and Overland Park offering the largest sushi portions in Kansas City.
The name Prime Sushi could be a little deceiving: the restaurant offers almost a 50/50 balance between raw fish and hot dishes. On the menu, you'll find Japanese sushi, sashimi and maki rolls and combination platters, as chicken and pork bento boxes. Bowls of ramen and udon noodles sit next to Korean bulgogi and bibimbap bowls. The family owned and operated restaurant has plenty to keep the everyday sushi lover happy.
Not only do these playfully named; generously sized rolls taste great, they are made by professionally trained, skilled sushi masters using fresh fish and creative and fun ingredients.
AREA's Tiffany Ruzicka handled the real estate transaction.
For more info, visit http://primesushikc.com/
SCRATCH GOURMET EXPRESS & CATERING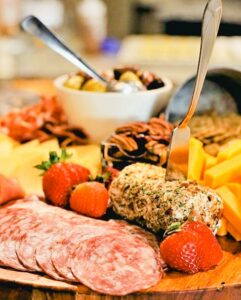 Scratch Gourmet Express & Catering is opening its first location in Kansas City and is set to open this Spring in the former Standees space at Prairie Village Shops.  Scratch Gourmet Express and Catering focuses on providing customers with an exceptional food experience. Often our fondest memories revolve around sharing great food with family and friends.
Their award-winning team has traveled the world over the last 15 years, soaking up the authenticity of the international cuisine they serve. They offer a refined modern twist on comfort food, as well as globally influenced recipes that reflect the true melting pot of American cuisine.  The food is always made fresh in-house using carefully selected high-quality and locally sourced ingredients. To view grab and go menus, or place catering orders, click here.
AREA's Tiffany Ruzicka and Hank Simpson handled this real estate transaction.
PLATE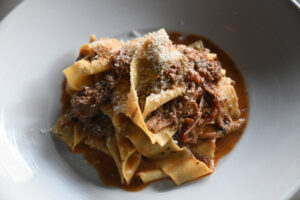 Plate Restaurant is expanding its footprint with a second location in Leawood this fall. Plates current location is in Brookside at 701 E 63rd Street.  The new restaurant will occupy the 5,972 SF former California Pizza Kitchen space at 11655 Ash Street in Park Place.
The modern Italian eatery, created by local restauranteur Christian Joseph in 2014, features an award-winning dining experience. They serve lunch, happy hour, dinner and weekend brunch with menu items including homemade pizza, pasta, focaccia and other regional favorites prepared daily in the scratch kitchen.
Park Place is the ideal location for this restaurant's loyal customer base. There is a need for the taste of central Italy, especially their traditional pizzas, in Leawood, and there's no better location for that than the top-quality office and retail property that Park Place has always been.  Park Place Village is a 483,984 square foot mixed-use property made up of 10-building complex's that offers a variety of amenities including boutique shops, upscale restaurants and cafés. The surrounding area features the Aloft Hotel, 120 apartments, 30 townhouses and 27 lofts.
AREA's Rich Duvall handled the real estate transaction on behalf of Plate.
HOMEGROWN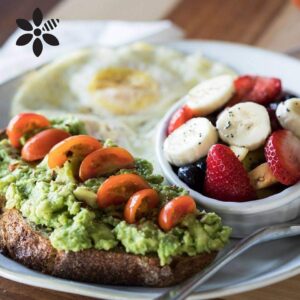 Homegrown, a daytime eatery staple in Wichita, KS, is opening its first Kansas City location this summer in Brookside.  Homegrown offers breakfast, brunch, and lunch with its thoughtful dishes and baked goods everyone is sure to love.  Known for its scratch cooking, HomeGrown uses fresh, locally produced ingredients and shares a passion for cultivating kindness in the community. Top menu items include their home-made pop tarts, avocado toast and brunch cocktails.
Brookside, a trendy neighborhood south of the Country Club Plaza is home to many upscale restaurants and shops, making this the perfect fit for Homegrown.  The Brookside location will be the fourth location in total, with three other locations in Wichita, KS.
AREA's Tiffany Ruzicka handled the leasing in this transaction