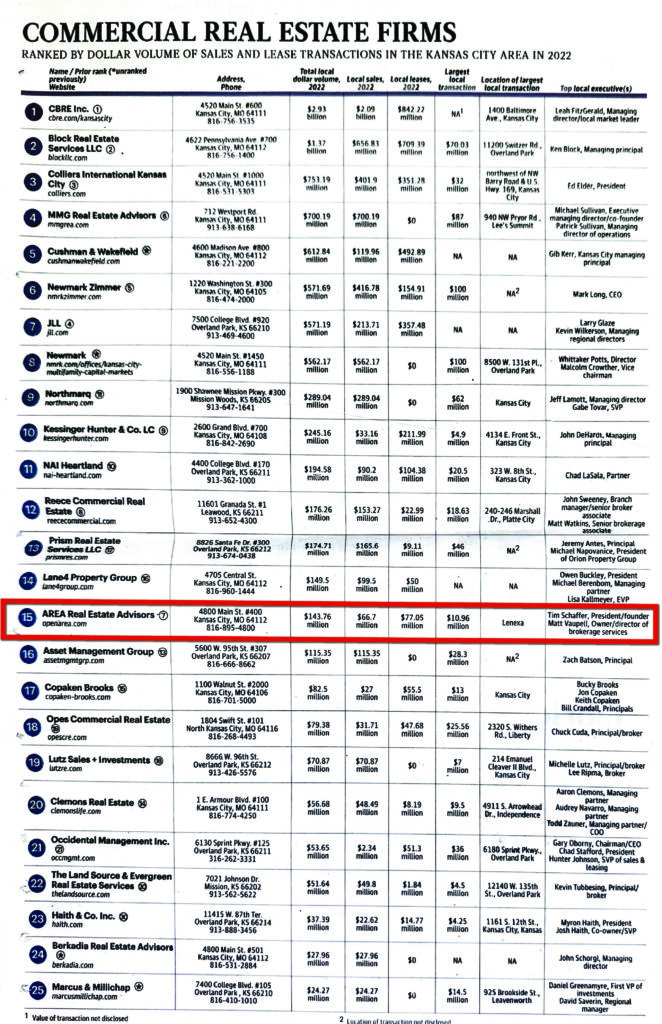 AREA has made the Kansas City Business Journal's list of Largest Commercial Real Estate Firms in the metro area. The list is made up of area companies ranked by dollar volume of sales and leases in 2022. AREA is ranked number 15 amongst the 35 companies included.
AREA is the hometown team that plays in the big leagues. Our size and scope allow us to be nimble and apply a team-driven approach while providing best-in-class service to our projects which vary in complexity from single tenant net lease buildings to large mixed-use projects. Over the last 20 years, AREA has been providing commercial real estate and property management services to the Kansas City Metro area and neighboring regions!
For more about the services AREA provides, click here.
To see the full list, click here.