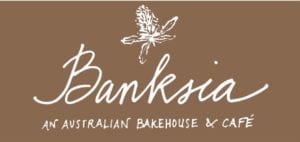 Banksia Owners announce second location in the South Plaza Area and New Restaurant in the Board of Trade Building
Banksia Holdings, LLC. announced  the signing of two leases today in the Board of Trade Building at 4800 Main St, to result in two new South Plaza restaurants, Banksia and Duck & Roll.
Banksia is an Australian Bakehouse and Café known for its unique breakfast and lunch menu, as well as baked goods and pastries. The original location was established in 2018 and is located at 105 W 9th Street, in the historic Crosby Hotel, and has received national acclaim and was recently featured on the Food Network's Diners, Drive-Ins and Dives in August 2019.
Banksia is expected to open in early 2020, serving breakfast and lunch seven days a week. In addition, the new location will launch a dinner menu based on the share-plate concept that was successfully tested in their downtown location. Banksia also expects to have a full liquor license with bar seating. The 2,300 sq ft space is expected to hold approximately 80-90 people.
"Banksia was borne out of a passion for bringing Australian influenced food from the amazing café scene of our home country and has quickly become a huge hit with Kansas Citians. In fact, it has become so popular that we quickly realized we needed a second location to cater to our burgeoning customer base and felt that the South Plaza area was ideal for our first expansion," said Robert Joseph, Banksia founder, and CEO.
Duck & Roll will be located next door in a 2,500 sq ft space and will be open for Lunch and Dinner, 7 days a week. The restaurant will seat around 50 people at the restaurant and will also have a strong focus on carry-out and delivery. 
"We are excited to announce the opening of Duck & Roll serving Chinese BBQ, Dumplings, and a Wok & Noodle Bar. We expect to be open before Christmas and can't wait for people to try our tasty Cantonese menu, including Peking Duck, Char Siu Pork, and an array of steamed dumplings, noodles, and fried rice dishes," said Joseph.
Joseph, along with business partner and spouse Kate Joseph, and business partner Erika Vikors, are all from Australia originally and were instrumental in the development, expansion, of Banksia, and launch of Duck and Roll, as were AREA Real Estate Advisors who served as a broker and now landlord in the contract.
"Duck and Roll is bringing a popular cuisine from larger markets such as Sydney and San Francisco to Kansas City and we could not be more excited to add that to the South Plaza line-up," said Tiffany Ruzicka, vice president at AREA Real Estate Advisors. "Banksia is a downtown destination and their Australian inspired concept and cuisine is a perfect fit for the south plaza restaurant row of unique, locally owned establishments."
To download the Board of Trade marketing package, please click here. For further details of this transaction, please contact Tiffany Ruzicka.
Coming south of the Plaza: Australian restaurant, Chinese BBQ-dumplings-noodles concept via The Kansas City Star