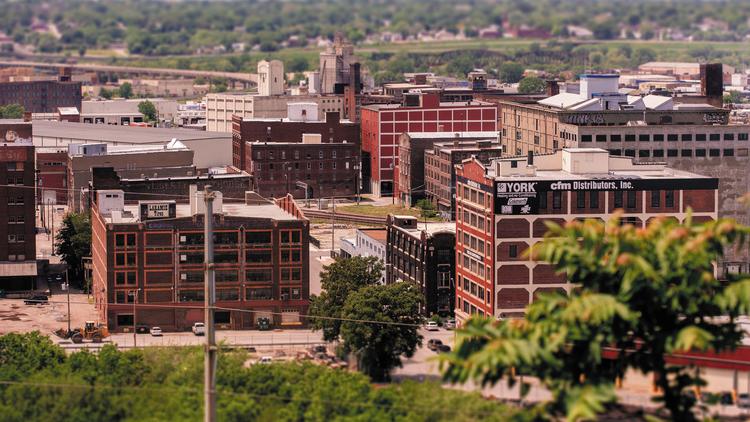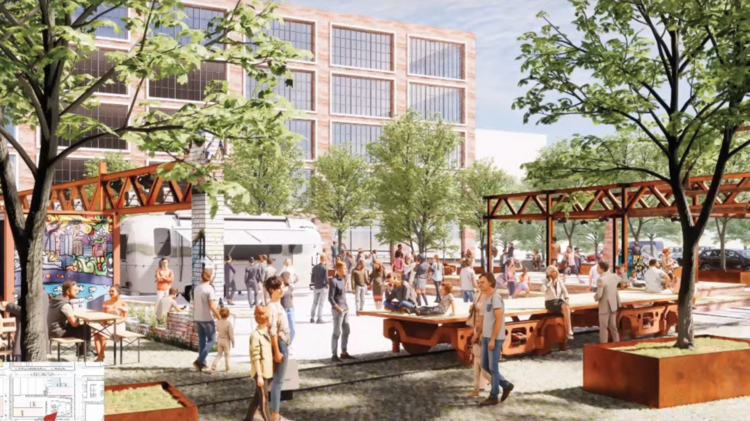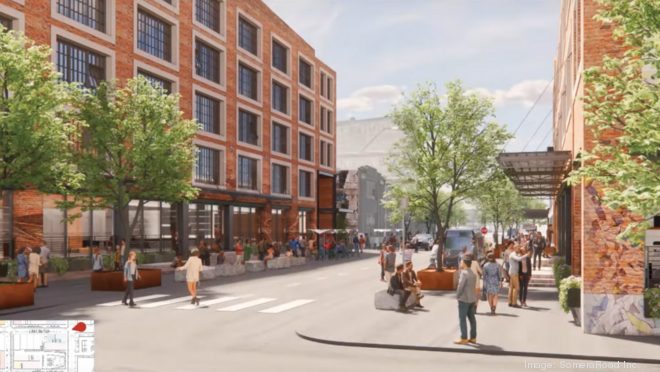 The Historic West Bottoms lies where the Missouri River and the Kansas River meet. It is one of Kansas City's oldest and most recognized neighborhoods, filled with a rich history. SomeraRoad has assembled 26-acres of land for an expansive live-work-play redevelopment of the area.  On Thursday, June 30, 2022 they received their first stamp of approval with the unanimous decision by the Kansas City Council to rezone the area. 1,238 apartments, hospitality, mixed-uses, a pocket park, courtyard, and open-space amenities through the end of 2035. Preliminary plans include:
Phase One: Demolition of the Weld Wheel building, making space for roughly 266 apartments, conversion of the Moline Plow Building to 127 apartments, adaptive mixed-use reuse of several buildings on Union Ave, a 50-room hotel conversion of the Avery building, an open park in place of an empty parking lot and implementation of 520 parking spaces.
Phase Two: Building demolition for structures NW of 11th St & Mulberry making room for a 308-apartment development and mixed-uses.
Phase Three: The Crane Co. building will be converted to 31-apartments and 236 multifamily units will be developed to the east of 1105 Hickory St.
Phase Four: Remaining apartments will be completed at former Weld Wheel site, adaptive mixed-use reuse for 45-apartments at 1320 W 12th, mixed-use revamp of 1222 W 12th & 1000 W 12th, construction begins for 72-apartment project at surface lots NW of Mulberry & Union, NW St. Louis Ave & Santa Fe St, and demolition of a building northwest of 11th & Hickory for 27 new apartments.
Phase Five: Buildings 1323 & 1331 Union will become 54-apartments
This will be the first historic preservation, public space and infrastructure project done by SomeraRoad. They will work with neighborhood businesses to minimize any disruption throughout the project, and will keep the attractions, such as haunted houses and festivals under a 15-year coop agreement.
We look with much anticipation to what the next chapter of the West Bottoms will be. AREA will serve as consultants to SomeraRoad on the redevelopment.
To read the full article in the Kansas City Business Journal, click here.