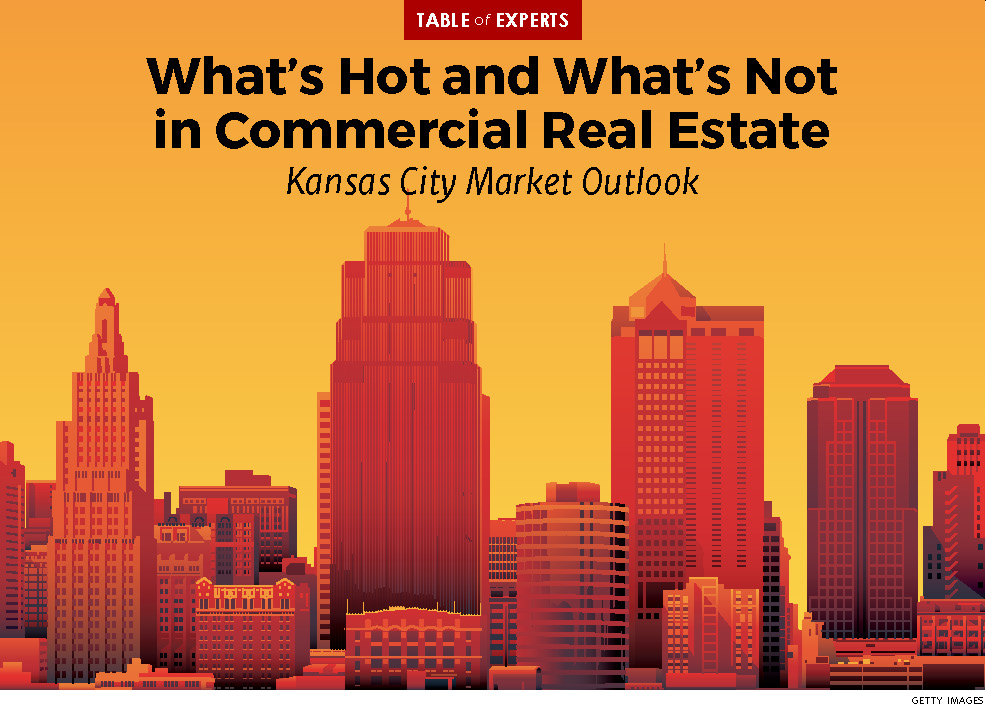 Last week, The Kansas City Business Journal's Table of Experts edition, "What's Hot and What's Not in Commercial Real Estate", featured AREA's President, Tim Schaffer as a panelist. The Kansas City Market Outlook included 3 other real estate experts from First National Bank, Bank Midwest and UMB Bank, as well as Stacie Prosser of the Business Journal as the Moderator. The group gathered to discuss which real estate sectors (industrial, office, multi-family and retail) will offer the most future opportunity, and give insight into the Kansas City Real Estate Market.
Some insights to take away from this discussion:
Perception of the Current Market: We are seeing an unprecedented level of development and redevelopment activity, and in a lot of areas that have been overlooked in the past. Kansas City's growth has been more moderate than other markets, and has stayed fairly stable across the different sectors. 
Future Opportunities: Office vacancy rates are some of the lowest in the last decade, showing a possible future need for office development and redevelopment, particularly in the urban core of the city.  Older retail centers need to reconfigure to include some office and multi-family components to help with the increased vacancy rates. The industrial sector will continue to grow, with our central location, highway and railroad proximity and where we are with the need for big-box industrial space. There is room for some additional multi-family in the right areas.
Parking In Urban vs. Suburban Environments: There is a misconception that there is no parking downtown, but really people just don't know where it is. Ride-sharing is going to be a huge component of how people get around in the future, and the streetcar expansion will help people rethink how they get to work.
Opportunity Zones: The main challenge is location, and how to maximize investment in these distressed areas. The development that is likely going to occur in these areas is going to be in the path that we are already seeing development today. This is the case for Multi-Family included, you can't lead into new areas and convince a large number of people to move to newer areas. The Opportunity Zones are positive for real estate investment, just how big they get is the real question.
Multi-Fa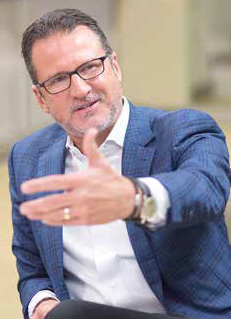 mily Opportunities: Millennials are waiting longer to buy houses, and Empty Nesters don't want a house to take care of. This is driving the growth in the multi-family market. However, the market could stand to pause and see how all of this past growth is being absorbed. There are still areas that can continue to drive growth, but not to the level we have seen in the past. People want to live close to their jobs, so there is a demand for additional multi-family around employment centers in the suburbs. The high-end, Class A market is starting to get saturated; however, there's opportunity for Class A with less amenities in the Crossroads; continued growth opportunity for high B to low A units between Plaza and CBD, especially if the streetcar expansion goes through; and a demand for higher amenity, newer Class A and high Class B apartments in the suburban areas. 
Johnson County Office Market: The opportunity here is to go in and renovate older buildings that were built in the 1980s and 1990s. Many owners haven't reinvested because they haven't seen rents move up with the rest of the market. Many tenants are seeking mixed-use buildings with amenities in walkable areas. Edison District & City Place are prime examples of suburban office developments that are providing tenants with what they aren't finding in other suburban office locations. The uncertainty of the Sprint Campus has required investors and developers to be more conservative in Johnson County. 
Retail & Online Buying: The shift to online purchasing has had an obvious negative effect on the retail market, but online retailers are realizing that people still want a brick-and-mortar store. A presence is needed, but not as many locations. Needs-based retail on the other hand is still pretty strong and businesses with goods you can't buy online continues to grow. We probably won't be seeing anymore large power centers, they will be on a smaller scale in high-traffic areas. Online retailers are also using their online presence to gain data on the customers before they open a traditional store; information that most traditional retailers don't find out about consumers until they open their first location. Same-day delivery is another factor that is going to effect brick-and-mortar retail. We are in a transition period, so we will have to see how it plays out, but we are starting to see redevelopment of interior malls.
Financing Issues: Fast growing tech firms need space now, and need to be able to grow rapidly, finding it difficult to sign a long-term lease. There is also a disconnect between these firms and how they look at financials differently than commercial lenders. They are burning through their cash as a result of their rapid growth. Most of the time investors in these companies can't provide credit enhancements, so their best solutions are quality, second-generation space that is plug-and-play and is a low capital proposition for both sides. Other options include a negotiation that makes the lender more comfortable with the credit quality of the tenant and/or restructuring the financing, finding the middle ground. Lenders don't want to be too aggressive; they look at the tenant, but also at who is backing the project, their experience, and what they have done in both up and down cycles. 
To read the article in it's entirety, click here, or download a PDF.