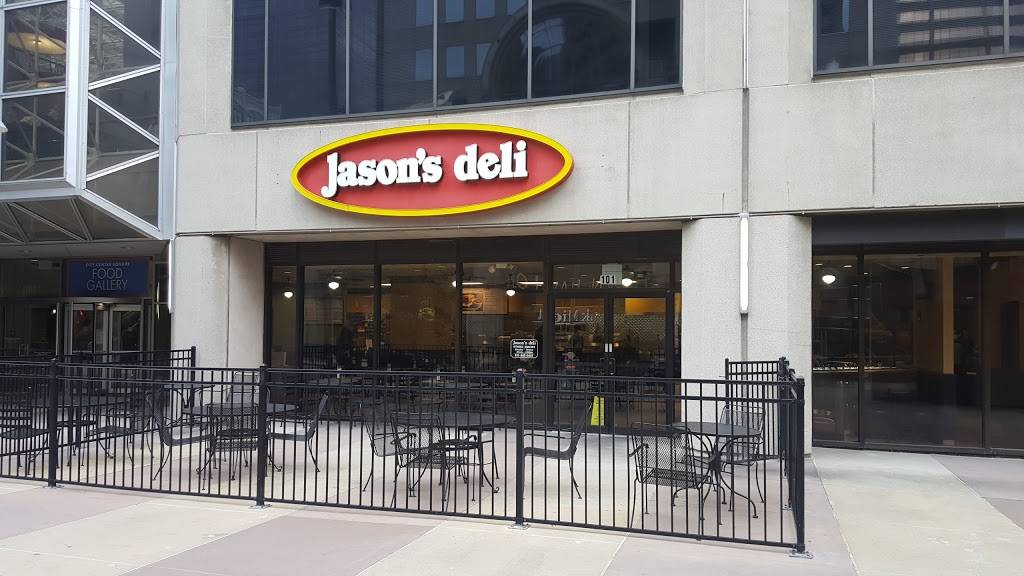 Jason's Deli is making a move across Main Street in downtown Kansas City, into its new home at Town Pavilion. Town Pavilion just completed a $5 million lobby renovation. The family-owned business will be occupying 3,700 SF accessible from the lobby and will have an entrance and outdoor dining area on Petticoat Lane. Their previous location at the recently renovated lightwell office tower at 1100 Main Street, will be occupied by a new food hall concept from Menlo Food Labs.
AREA Real Estate Advisors worked with the company to find a location in the same neighborhood. "We know how beloved Jason's was to the people in our building and so we took an active role in helping them find a location in the same neighborhood that would continue to serve lightwell tenants and the downtown community," said AREA's founder, Tim Schaffer.
The new location is anticipating a spring opening and launching to-go and delivery operations beginning next month. Jason's Deli plans to vacate its current space at the end of December.
AREA's project manager, Josh Scott, is helping Jason's Deli with the move and the buildout of the new space as well as lightwell's new food hall.
Click here for CityScene's article on the move of Jason's Deli.