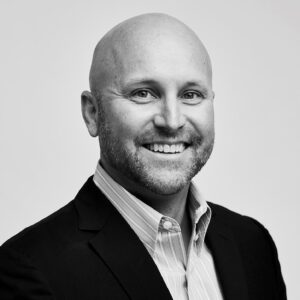 AREA Real Estate Advisors is pleased to announce that Brad Woods has joined the company as an Entertainment and Experiential Retail Specialist.
Woods brings more than 20 years of experience in business development, client strategy, and project management, coupled with a proven track record of year-over-year revenue growth working for both startups and Fortune 100 companies.
"Over the past year, we have grown despite the challenges of the economy and global pandemic. The addition of Brad will help us further accelerate our company's growth and solidify AREA's position as a leading commercial real estate company in the region. After a long year, people are eager for connection," said Tim Schaffer, president.
Woods has a diverse range of experience with clients in various market segments, including cinema, theme parks, retail, office, and industrial manufacturing. His primary area of expertise is with location-based entertainment and experiential retail clients. He brings a wealth of knowledge and understanding of other retail industries such as hospitality, next-generation mixed-use, and shopping destinations that create world-class experiences through technology and amenities.
"I am excited to help lead clients through the new world order in commercial, experiential, and entertainment real estate. People want to feel safe, but they also want to be part of a community. We are ready to meet that challenge," said Woods.
Click here to get in touch with Brad!