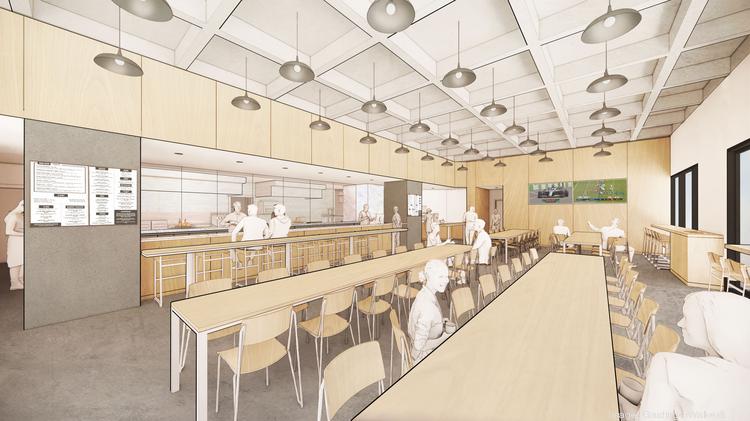 Strang Chef Collective, a culinary offering currently under construction inside Kansas City's lightwell office tower, has chosen its first chef.  Nicole Shute, a native of Kansas City, will open Verde, a restaurant concept featuring items influenced by her love of Latin American and Spanish cuisine. "My goal is to design culinary experiences that incorporate fresh fruits, vegetables, herbs, and spices into every dish," Shute said in a release.
Shute has been in the restaurant industry for more than 15 years, most recently focusing on scratch-based cooking as chef de cuisine at the Downtown Marriott. Strang Hall in Overland Park will be hosting a five-course meal to introduce Shute and Verde to the public.
Strang Chef Collective plans to open in November, after supply chain issues have delayed the opening multiple times. Similar to Strang Hall in Downtown Overland Park, the lightwell collective will feature two chef-driven concepts and a full-service bar. They plan to announce the second chef in the next few weeks.
To read more, click here to see the Kansas City Business Journal's piece. More details on the second chef and opening to come.
For lightwell leasing, click here for leasing package, watch our video, or contact Hank Simpson, Sean Craven or Tim Schaffer.