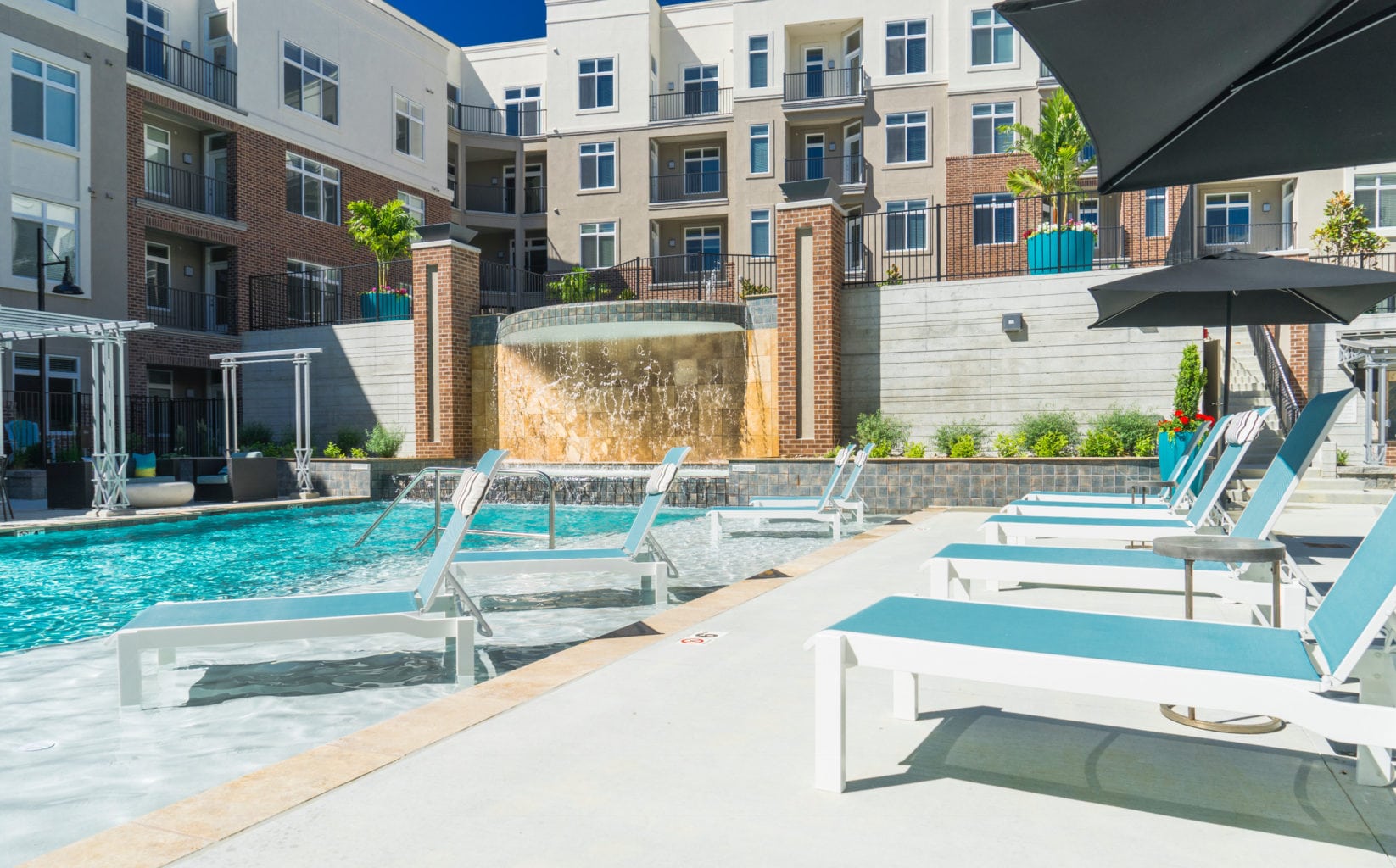 Lenexa, located in Johnson County, isn't your typical suburb with single family neighborhoods and big box commercial.  Roughly 3,500 multifamily units have been built just within a mile of 87th & Renner, with 1,500 more under construction.  This alone is helping to make Lenexa (population of 53,500) one of the fastest growing mid-sized cities in Kansas.  The census shows that from 2010-2017, Lenexa saw a growth of 11%, which is a quicker rate than neighboring cities of Overland Park, Olathe and Shawnee.
"Money Magazine" names Lenexa the best place in Kansas to call home just this year.  $655 million of new construction is done, underway or pending. Once fully completed, the investment will be three times what the investment was to revitalize Overland Park's downtown and on par with the investment in Kansas City's Power & Light entertainment district. Some of the newest projects include:
City Center- SWC 87th Street Pkwy & Renner Blvd
Copaken Brooks is the developer on the 69-acre mixed-use development that includes office, retail and multi-family. City Center also is the home to Lenexa's new civic center campus, which includes a recreation center, a new city hall, a Park University campus and a public market.  City Center Lenexa's completed phases include Lifetime Fitness, Kiewit HQ, Renner 89 Office/Retail Building, City Hall, Recreation Center, Public Market and Domain Luxury Apartments.  Once complete, City Center Lenexa will consist of nearly 1 million square feet of office and retail, and 375 residential units.
The Lofts at City Center East-
A new $16M project, named The Lofts at City Center East, that would include office space & 67 apartments, is seeking approval from the City Council this week. Developer is Real Property Group, LLC
The "Yard" –
The Yard is a $12M mixed-use development that is home to the Indoor Sports practice facility, 4 story office building, event space, 6,000 SF restaurant with a 2,000 SF rooftop bar and 3,000 SF patio, outdoor area with pickleball, shuffleboard, fire pit and large outdoor TV.
Widmer Industrial Building-
Van Trust is presenting preliminary plans for a Speculative 140,000 SF industrial building to the Lenexa City Council. The building would fill one of the last open spaces at Lenexa Industrial Park. It would have 10,000 SF of office and 130,000 SF of warehouse.  If approved, construction could begin in the fall.
Sonoma Plaza-
Sonoma Plaza, a $220 million McKeevers Market anchored development consisting of apartment, senior living and retail. Proposed retail tenants at the site include Culvers, and Chick-Fil-A, with another 15,000 – 20,000 square feet in small shops space.
Interested in space in Lenexa? We have a few listings for you to check out!
Patio 95 – Retail (contact Rich DuVall)
Prairie Creek – Office (contact Adam Abrams, CCIM)
16000 W 108th – Industrial (contact Cory DeLong)